Getting Through the Holidays
By Deborah Coady, Nancy Fish | November 21, 2012 at 11:56 AM EST |
No Comments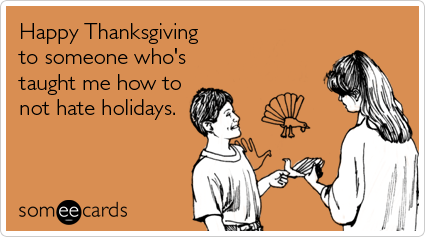 So many of our patients/clients who have chronic pelvic pain have a difficult time navigating the daily challenges of life. So when you add the Holiday Season to the mix (which really begins around Thanksgiving), levels of stress, anxiety, and depression can increase significantly and exacerbate pain levels. We know it is impossible to completely escape the holiday frenzy no matter which religion you practice, but there are things you can do to reduce the pressure that you may be feeling. Here are some tips to help you get through the end of the year:
- Don't assume that everyone else is having a jolly old time. Most people find this time of the year incredibly difficult. So don't look at appearances -- almost everyone you know would frequently like to escape the holiday "joy."
- Try to set realistic expectations for yourself. If you can't entertain due to your pelvic pain or can't spend a great deal of time at other entertaining venues due to your pain and difficulty sitting, be gentle with yourself and go to festivities for shorter periods of time. Or if you can't attend some occasions, then that is fine also.
- Don't assume every one is partnered off around Christmas and New Year's. Many people are not in a relationship and find the holidays a particularly rough time. Again, realize that many people are not in relationships and many do not have a dazzling New Year's celebration. Staying home and watching a movie with a friend can be a very good way to spend New Year's. There is not a right or wrong way to celebrate a holiday -- everyone does something different.
- For those women with Painful Bladder Syndrome, the holidays can present challenges because of food restrictions. We realize that your food limitations without the holidays are difficult enough, but adding so many food-oriented events can make life even harder. We are not asking you to be particularly grateful at this time of year. And if you can't attend certain family or work functions because it is too difficult, cut yourself some slack.
We know that chronic pelvic pain can make this time of year exceptionally hard. But we urge you to be more gentle with yourself and to take the time to be kinder to yourself. And also explain to those closest to you if you are having a harder time. You don't need to dwell on your difficulties with others, but you can remind them that this time of year presents issues that other people without pain might not confront. Also, you are allowed to indulge in temporary pity parties but then make sure you spend time with someone or doing something that gives you pleasure. And we promise you that you will get through this year and are hopeful that improved health and decreased pain are in your future.